We are Clean Tech Open Semi Finalist 2014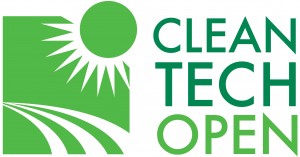 Cherokee Energy Management was chosen as a semifinalist in Clean Tech Open Accelerator 2014 incubator for disruptive technologies. Clean Tech Open provides mentoring and business advise to entrepreneurs helping them to de-risk and validate their technology. The end goal being a first-rate financial projection, investor pitch and executive summary that can lead to proof of concept and orders.
Cherokee Energy has developed a patent pending technology to drastically reduce water consumption of electric power generation facilities. This technology also make the power plants more efficient and reduces the heat island effect surrounding power generation plants.This technology uses organic rankine cycle and vapor compression to capture waste heat and reuse this energy in the plant. Keeping power plants online during vulnerable peak use time saving millions of dollars for the power industry.